DCE Member Products and Services MarketSite Listing
Guidelines, Terms and Conditions, Procedures
PURPOSE: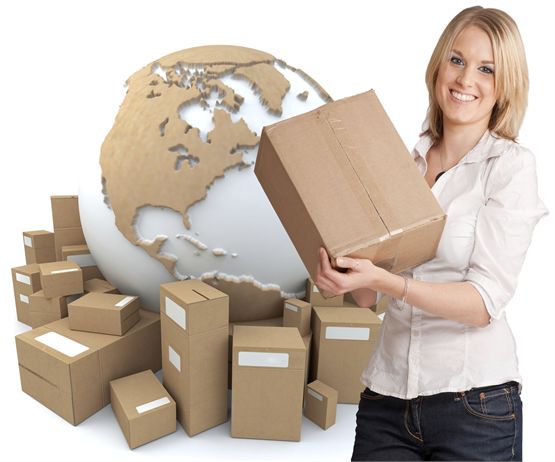 The main purpose of the DCE Member Products and Services MarketSite is to support, promote, and advocate DCE member products, services, and events and help make them available to other members for their purchase, acquisition, use or participation. Non DCE members may also participate.
The fact that a product or service is included here does not suggest that it is endorsed, sponsored, or recommended by DCE or the Academy of Nutrition and Dietetics (the Academy). Each person should evaluate carefully and form their own opinions about any such products or services.
In addition, DCE products sold by the Academy may also be listed.
Listing Guidelines
1. Eligibility. Both DCE members and nonmembers are eligible for to list products as well as view all listings.
2. Fees. Current DCE members may have up to 7 listings for FREE at one time. There is a fee of $ 50 for non-member for a 6 month subscription which allows up to 3 listings.
3. Submissions. Listings may be for a person, company, product, or group of products and services within a particular Product and Services category. Similar products and services may be listed together as described in item 6, providing the Product Description does not exceed 50 words and each listed item falls within the same Product and Services category. An online form located on dce.org.
4. Review Process. Submission does not constitute automatic acceptance. Every submission is subject to review and approval by the DCE MarketSite Chair or its designee. DCE reserves the right to:
refuse any submission that may be considered discriminatory, personally offensive or otherwise unacceptable
evaluate all statements and visual images and to refuse to accept any that do not conform to DCE or the Academy policy or philosophy
ensure that listings are based on current nutrition recommendations, accepted nutrition practices, scientific principles, and evidence based dietetic practice
reject any submission that is deemed misleading, exaggerated, deceptive, open to misinterpretation, or contrary to scientifically proven or generally accepted facts.
The following applies to all submissions:
Contests or surveys are not permitted
Statements may not discredit or disparage another product
Statements related to performance, properties, nutrient values, health benefits, and the like must be supported by peer-reviewed, scientifically validated data or an FDA recognized health claim
Unacceptable statements will be blocked by DCE MarketSite Chair and/or its designee until any objectionable content is modified to DCE's satisfaction
5. Definition of a Listing and Listee. The service, product, company, school, or group of products that fall within a defined Product or Services category maybe considered one listing. The listee is the person (DCE member or Non-member) who submits the listing.
6. Listee-Owned. All product and service listings must be wholly owned or copyrighted by the listee. The listee may not list products or services on behalf of a third party. Products produced by the Academy members for a non-profit organization that holds the copyright must provide written permission from that organization for inclusion. Permission must be emailed to DCE MarketSite Chair e-mail at the time of submission.
7. Number of Submissions Allowed. DCE members are allowed seven (7) listings per membership year. Nonmembers are limited to 3 per subscription. Each may promote multiple products within a specific Product and Services category, such as a variety of cookbooks or nutrition novelties.
8. Listing Term. Listings run for the duration of the six months. The listee shall make every effort to ensure that materials listed in the DCE MarketSite are current. Every six months, non members will need to subscribe. Also at that time, all listees, both members and non members will need to check each of their listings for accuracy and verify that they are current and correct.
9. Use of DCE Name or Logo. The DCE name or logo may not appear in any listing without prior written approval from the DCE Executive Committee.
10. Questions. Questions or comments about the DCE MarketSite Listing Guidelines may be directed to DCE MarketSite Chair by e-mailing webmaster@dce.org
Procedures: LOG IN or Register FIRST
,,,,Steps,,,,
DCE Members
NonDCE members:
1.
Members should log in first. Then they will go to Post a listing (under the Market site tab) and complete and submit the submission form. A picture may be uploaded also. Members are limited to 7 listings at a time and need to be renewed every 6 months.

Nonmembers should log in or register first. Then they will need to purchase a 6 month subscription for $50 . After the subscription is purchased, they will get a link to the submission form. This form will need to be completed and submitted. A picture may be uploaded also. Nonmembers are allowed 3 listings per subscription every 6 months

2.
The MarketSite committee will review the application using the guidelines outlined in the policy above.
3.

Within 2 weeks, the MarketSite committee will notify the person wishing to post a listing of:

Acceptance and the listing will be posted
Contingent acceptance where the listee will have an opportunity to amend their submission
Rejection which may be appealed to the DCE Electronic Communications Coordinator. Refunds will be made for paid submissions that are rejected.
Questions: Contact webmaster@dce.org