Skinny Burrito Bowl
Ingredients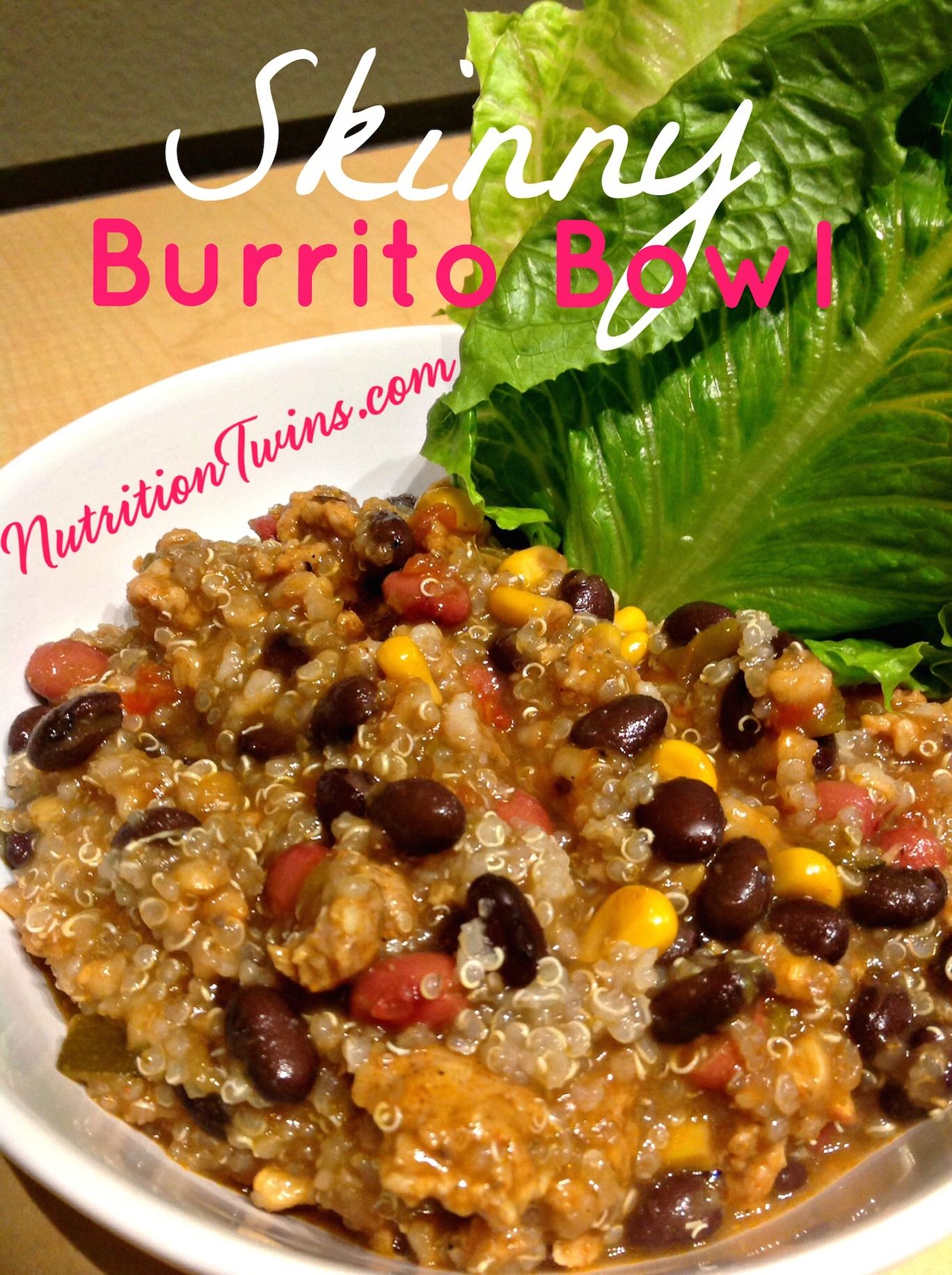 ¼ cup uncooked quinoa

¼ cup uncooked brown rice

¼ cup black beans

¼ cup pinto beans

½ cup drained diced tomatoes

¼ cup corn

4 zucchini, diced

Olive oil in a spray bottle

Low sodium taco seasoning (if desired)
Directions
Boil 1 cup water in a large saucepan; add the quinoa and rice and return the combination to a boil. Lower heat, cover and simmer about 20 minutes, stirring occasionally—until quinoa and rice absorb water.
Remove from heat and cool.
Meanwhile, sauté zucchini using olive oil spray until slightly seared.
Combine all ingredients in the saucepan with the quinoa and rice. Serve and enjoy! We love to eat this with a large side of our favorite steamed veggies.
Note: You can also make lettuce wrap tacos using lettuce leaves as taco shells!
Courtesy of:
The Nutrition Twins®
Tammy Lakatos Shames, RDN, CDN, CFT
Lyssie Lakatos, RDN, CDN
Nutrition Facts
Serving Size: approximately 1 cup
Servings Per Recipe: 4
_____________________
Amount Per Serving
Calories 180
Total Fat 2 g
Saturated Fat 0 g
Cholesterol 0 mg
Sodium 85 mg
____________________
Total Carbohydrate 36 g
Dietary Fiber 5 g

Protein 9 g