Poached Pear and Cottage Cheese
Mousse with Pistachio Brittle
Ingredients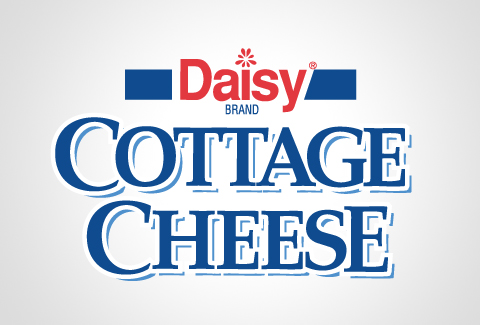 2/3 cup Port
2/3 cup red wine
1 1/3 cup sugar, divided usage
1 tablespoon orange zest
1 teaspoon lemon zest
1/4 teaspoon ground cloves
1/4 teaspoon fennel seed
1 pepper corn
1 1/2 teaspoons ground ginger
8 small pears
2 cups Daisy Brand Low Fat Cottage Cheese
1/8 cup water
4.5 ounces shelled pistachios
Directions
Combine the Port, red wine, 1/2 cup sugar, zests, and spices.
Peel and seed the pears. In a large pan, cover the pears with additional water.
Cook on the stovestop, stirring occasionally for 30 minutes or until soft. Once soft, place the drained pears in the wine liquid.
Let the pears poach overnight or for a minimum of six hours; they should be a purple color throughout.
Strain the cottage cheese to drain the extra liquid. Place the cottage cheese in a food processor and blend until smooth. Put the cottage cheese in a piping bag with a star shape nozzle and place in the refrigerator.
Dice the pears and place in the refrigerator.
Place the remaining sugar and 1/8 cup water in a sauce pan over moderately high heat, stirring occasionally.
Once the sugar is melted, stir in the pistachios. Once stirred in, immediately remove from the heat and pour into a rimmed baking sheet.
Let completely cool for approximately 30 minutes, and then break into small pieces.
Place out Chinese spoons. Fill each spoon with the cottage cheese mousse from the piping bag. Place the diced pears in the front of the spoon. Place the brittle behind.
Nutrition Facts
Serving Size: 2 servings
Servings Per Recipe: 16
Amount Per Serving
Calories 207
Total Fat 5 g
Saturated Fat 1g
Polyunsat Fat 1 g
Monounsat Fat 2 g
Cholesterol 5 mg
Sodium 91 mg
Total Carbohydrate 35 g
Dietary Fiber 6 g
Protein 6 g