Mini Vegan Carrot Cakes
Ingredients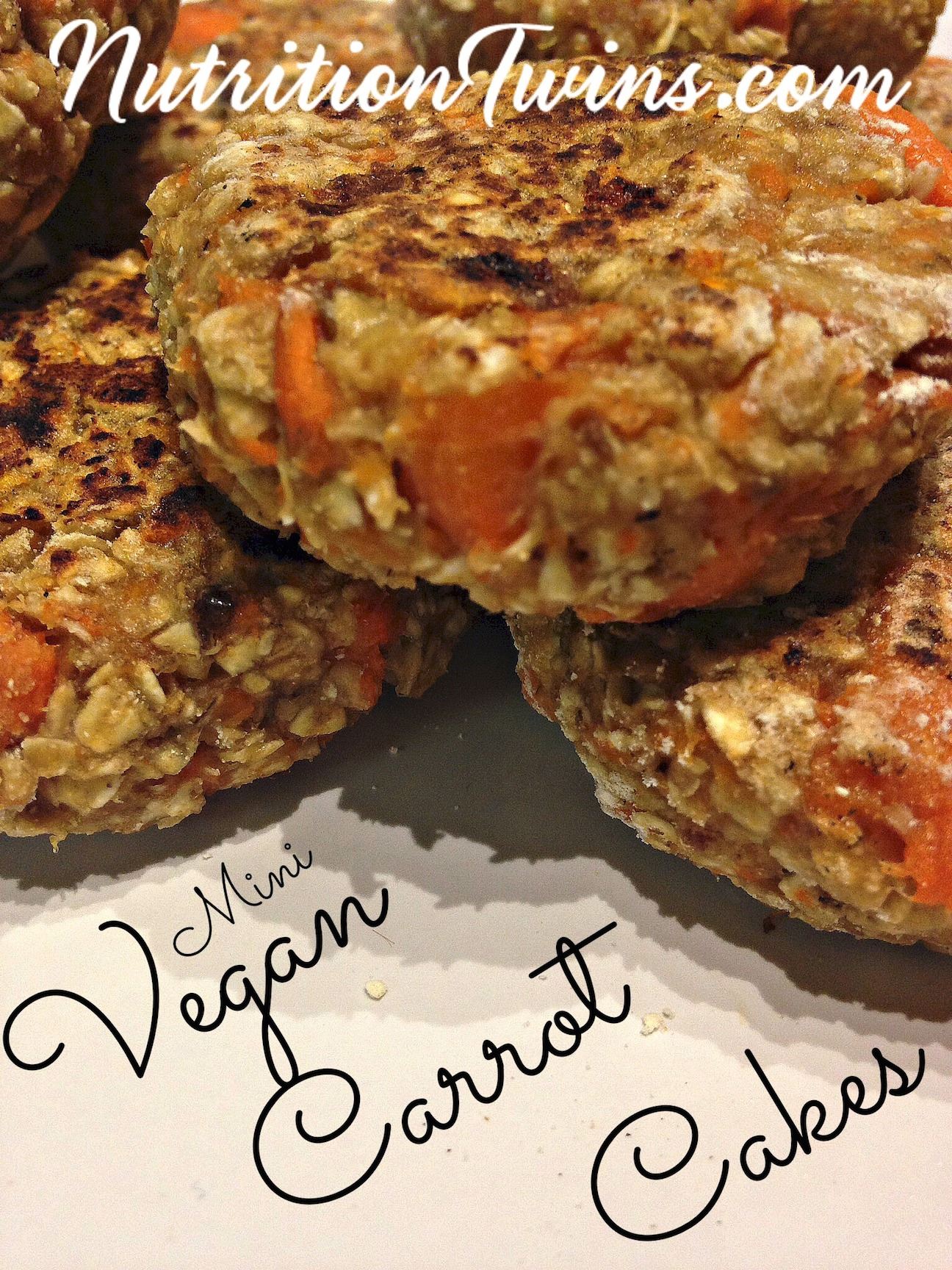 1 ripened banana

1 large 7" carrot (or 1 cup of baby carrots)

1 pitted medjool date

1 tsp. vanilla extract

1/2 cup raw oats
Directions
Peel and steam carrot in microwave for about 2-3 minutes (or until soft).

Grate or grind carrot into tiny shreds. Finely chop date.

Combine all ingredients in a bowl and mix thoroughly (make sure the date is thoroughly mixed evenly into the mixture—it tends to clump up). You can eat this raw, but when you cook it, it releases more syrupy flavors and holds better.

Turn on stovetop to medium heat and spray a pan with cooking spray. Portion out the batter into 3 servings and cook the mixture like a pancake, flipping continuously for about a minute.

Remove from heat, and eat immediately—or store them in the fridge/freezer.
Courtesy of:
The Nutrition Twins®
Tammy Lakatos Shames, RDN, CDN, CFT
Lyssie Lakatos, RDN, CDN
Nutrition Facts
Serving Size: 1 cake
Servings Per Recipe: 3
_____________________
Amount Per Serving
Calories 65
Total Fat <1 g
Saturated Fat 0 g
Cholesterol 0 mg
Sodium 16 mg
____________________
Total Carbohydrate 22 g
Dietary Fiber 3 g

Protein 2 g