Green Beans with Roasted Red Peppers
Ingredients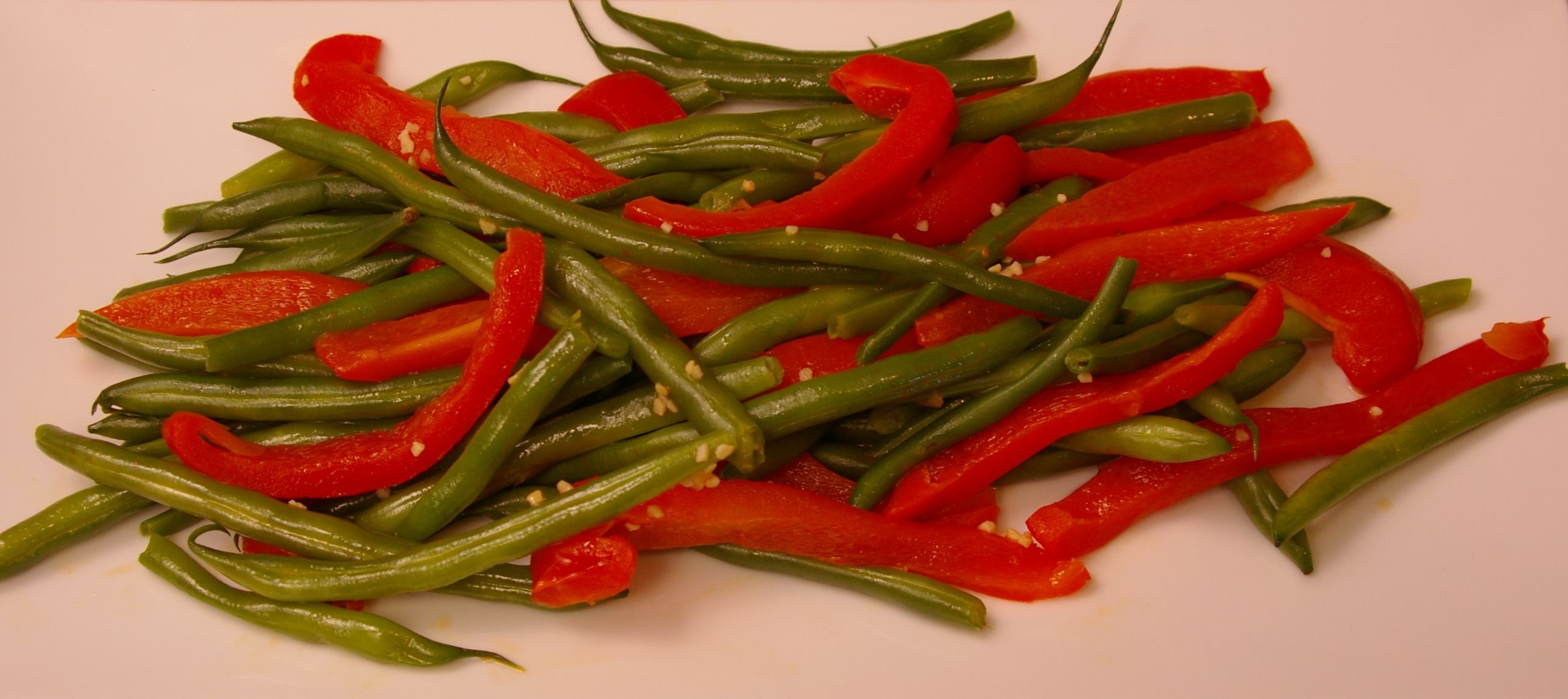 10 oz fresh green beans, rinsed and trimmed
1 roasted red bell pepper
1 clove garlic, minced
1 tbsp light margarine
salt and black pepper, to taste
Directions
Bring large pot of water to boil. Add green beans and cook until tender (about 5 minutes). Immediately place green beans in ice bath to stop cooking. Once cooled, pat with paper towel to remove excess water.
Melt margarine in saute pan. Add green beans, roasted red pepper, and garlic. Saute about 3 minutes (do not allow beans to brown). Season with salt and pepper.
Notes
Roast your own red peppers (or any peppers) to keep these delicious and versatile recipe additions always on hand in the refrigerator. It's easy and less expensive than buying roasted red peppers by the jar.
Nutrition Facts
Serving Size: 2 oz (1/4 recipe)
Servings Per Recipe: 4
_____________________
Amount Per Serving
Calories 46
Total Fat 2.1 g
Saturated Fat .5 g
Sodium 160 mg
_____________________
Total Carbohydrate 6.2 g
Dietary Fiber 2.7 g

Protein 1.5 g