Greek-Inspired Spinach Breafast Salad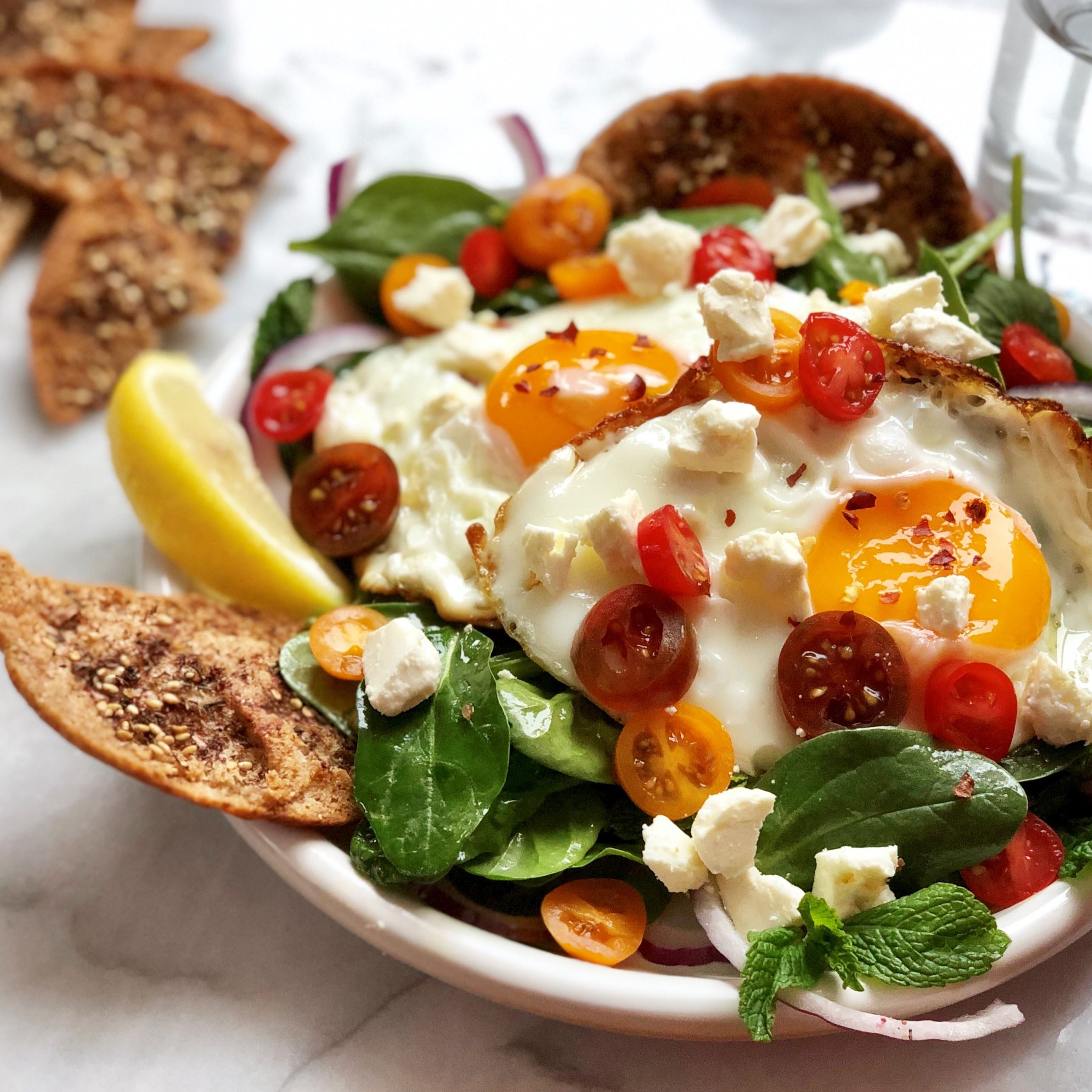 Ingredients
2 teaspoons extra-virgin olive oil, divided
1 1/2 teaspoons fresh lemon juice
2 ounces fresh baby spinach
2 teaspoons fresh dill or small mint leaves (or mixture)
1/4 cup thinly sliced red onion
2 large organic eggs
Pinch of sea salt
Pinch of hot pepper flakes
1/4 cup grape tomatoes, sliced
1 tablespoon crumbled feta cheese or plant-based treenut cheese
5 whole grain pita chips
Directions
In a medium bowl, whisk together the lemon juice and 1 teaspoon of the olive oil. Add the baby spinach, dill and/or mint, and onion and toss to combine. Arrange on a plate.
In a cast iron or other stick-resistant skillet over medium heat, fully heat the remaining 1 teaspoon olive oil. Add the eggs and fry until desired doneness.
Arrange the fried eggs on the spinach salad. Sprinkle with the salt and hot pepper flakes. Top with the grape tomatoes and feta cheese. Serve with the pita chips.
Courtesy of:
Nutrition Facts
Servings Per Recipe: 1
_____________________
Amount Per Serving
Calories 370
Total Fat 24 g
Saturated Fat 6 g
Sodium 550 mg
_____________________
Total Carbohydrate 21 g
Dietary Fiber 4 g
Sugars 4 g
Protein 18 g