Cottage Cheese and Chive Stuffed Cherry Tomatoes
Ingredients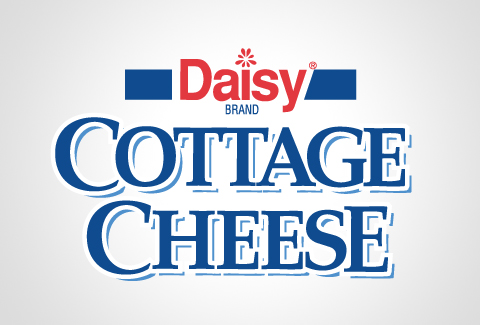 1/4 teaspoon garlic powder
1/4 teaspoon onion powder
1/4 teaspoon salt
1 1/2 teaspoon chopped fresh chives
2 cups Daisy Brand Low Fat Cottage Cheese
32 cherry tomatoes
Directions
Place cottage cheese in a strainer to drain extra liquid.
Put cottage cheese, garlic powder, onion powder, salt and chopped chives in a food processor. Blend until smooth.
Pour mixture in a zip-top bag and place in the refrigerator.
Slice the tops off the cherry tomatoes (if desired presentation is to stand stand up, remove a small slice off the bottom to make flat).
Use a small paring knife to core out centers of tomatoes. Cut a small hole in the corner of the zip-top bag. Pip the cottage cheese mixture to fill the centers of the tomatoes.
Reuse the bottoms of cherry tomatoes to place on top and a sprig of parsley for decoration.
Serve immediately. Refrigerate left-overs.
Nutrition Facts
Serving Size: 4 tomatoes
Servings Per Recipe: 8
Amount Per Serving
Calories 60
Total Fat 1.5 g
Saturated Fat 1 g
Polyunsat Fat 0 g
Monounsat Fat 0 g
Cholesterol 5 mg
Sodium 257 mg
Total Carbohydrate 5 g
Dietary Fiber 1 g
Protein 8 g