Chili Lime Shrimp
Ingredients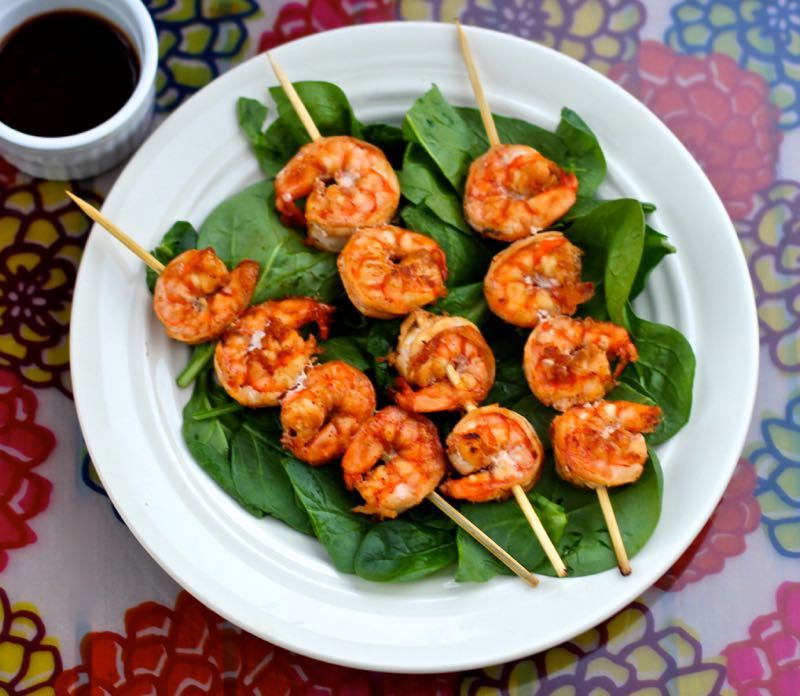 ¼ cup lime juice

4 teaspoons brown sugar

½ teaspoon chili powder

8 ounces shrimp, cleaned, peeled and de-veined (about 12-14 pieces)

4 skewers
Directions
Mix the lime juice, brown sugar and chili pepper in a small bowl.
Add the shrimp to a large zip lock bag or sealable container, pour in the lime juice marinade and mix well to coat. Marinate in the refrigerator for 2-3 hours.
Preheat a barbeque grill on high heat.
Remove the shrimp from the container, discard the marinade, and add 3-4 pieces to each skewer. Grill a few minutes on each side until shrimps are slightly pink.
***If using wooden skewers, soak them in water for 5-10 minutes to prevent them from burning on the grill.
Recipe courtesy of:
Nutrition Facts
Serving Size: 1 skewer (about 3-4 shrimp)
Servings Per Recipe: 4
_____________________
Amount Per Serving
Calories 60
Total Fat .5 g
Saturated Fat 0 g
Sodium 320 mg
____________________
Total Carbohydrate 6 g
Dietary Fiber 0 g
Sugars 3 g

Protein 8 g