The Role and Benefits of Innovative Sweeteners and Fibers in Calorie Reduction
Calorie reduction in the food supply may help to address population- and individual-level non-communicable disease outcomes, such as diabetes and obesity. Added fiberts can reduce calories in foods and beverages by replacing sugar while still providing function and taste in these products and health benefits to consumers. Non-nutritive sweeteners (NNS) can also reduce calories and several research studies have linked intake of NNS to weight management support, improved blood glucose control, and better nutrient intakes. The session will explore the multiple benefits of innovative sweetener and fiber ingredients, and how the combination of these ingredients can help to reduce calorie levels across a variety of foods and beverages while delivering on great taste, function, and potential health benefits.
Sponsored by Tate and Lyle
Presented on: Monday, April 3, 2017, 12:30pm-1:30pm CST
Presenters: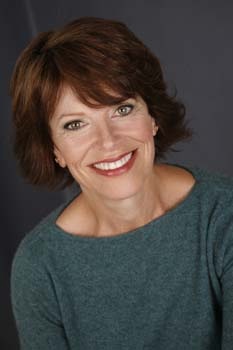 Kristine Clark, PhD, RD, FACSM, Penn State University
Dr. Kristine Clark, director of sport nutrition, Penn State University, counsels athletes on issues related to eating and sports performance. Dr Clark's also holds a faculty position as an assistant professor in the department of nutrition sciences.
Dr Clark earned a doctorate degree from Penn State and master's degree from University of Wisconsin. Her research interestes include food choices for recreational exercisers and athletes, timing of eating, and weight management. Kris is past chair of the Weight Management DPG and Sports, Cardiovascular, and Wellness Nutrition DPG, as well as past trustee member of the American College of Sports Medicine.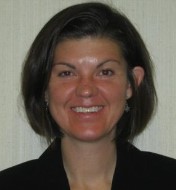 Lisa A. Spence, PhD, RD, Principal Scientist, Global Nutrition, Tate & Lyle
Dr. Spence, principal scientist at Tate & Lyle, Global Nutrition, Innovation and Commercial Development, manages preclinical and clinical research to further build the science foundation for the nutrition and health benefits of Tate & Lyle's ingredients. Additionally, she provides education and outreach to various audiences including health professionals, academia, industry, government, and media.
Dr. Spence joined Tate & Lyle in May 2012 with several years of experience directing nutrition research at the National Dairy Council and the Academy of Nutrition and Dietetics. Dr. Spence received her PhD, RD, and MS degrees from Purdue University.
Credits: 1 CEU, Level 2 CEU Codes: 3100, 2020, 5190, 5370
Objectives:
After completing this webinar, participants will be able to:
To articulate the supporting evidence on the need for calorie reduction and the current recommendations for reducing excess calorie intake.
To describe the research evidence demonstrating health benefits associated with added fibers and non-nutritive sweeteners.
Describe how innovative added fibers can help to close the gap between average intake and recommendations as well as how fibers are being applied to the food supply.
Cost: FREE for DCE Members / $40 for non-members
After your request has been approved, you'll receive instructions for joining the meeting. You must register to the Webinar using a computer or laptop, NOT a mobile device or tablet!