Diabetes Care and Education Dietetics Practice Group Presents
Obesity: Multi-Faceted and Multi-Disciplinary Strategies for Managing it with Diabetes
The prevalence of obesity continues to increase with 36.5% of US adults categorized as obese. Obesity is a major contributor to type 2 diabetes with nearly 88% being overweight or obese. Additionally, obesity gives rise to other comorbid conditions that are also common with diabetes including cardiovascular disease, hypertension, and dyslipidemia. The economic costs are staggering with most recent estimates stating obesity costs society almost $210 billion per year. Strategies to address obesity include lifestyle and behavioral changes as well as pharmacotherapy or surgical options.
Presented on: Tuesday, January 29, 2019, 1pm CT, 2pm ET
Presenters: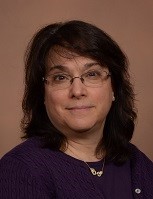 Patricia Davidson, DCN, RDN, CDE, LDN, FAND, Associate Professor of Nutrition,
West Chester University of PA
Patricia Davidson, DCN, RDN, CDE, LDN, FAND is an Associate Professor in the Nutrition Department, College of Health Sciences, West Chester University-Pennsylvania. She earned her M.S. in Community Nutrition from Virginia Polytechnic Institute and State University (Virginia Tech) and her Doctor of Clinical Nutrition (DCN) from Rutgers University in Newark, New Jersey. She is a Certified Diabetes Educator and was Director of the Nutrition and Diabetes Care Center for the Cardiovascular Care Group in Westfield New Jersey for over 10 years. On the national level, she has chaired the Academy of Nutrition and Dietetics Prevention of Diabetes Prediabetes Guidelines Workgroup, on the planning committee for AADE 2015, on the committee for reviewing and revising AADE position/practice papers and lead author of the revised SOP/SOPP for dietitians in diabetes care (2017). In addition, she is an author on many peer-reviewed journal articles relating to diabetes prevention and treatment, diabetes self-management, weight management and metabolic syndrome, is a sought-after national speaker on these topics, and a recipient of and consultant on numerous research grants.

Katherine O'Neal PharmD, MBA, BCACP, CDE, BC-ADM, AE-C, CLS; Associate Professor; The University of Oklahoma Health Sciences Center; College of Pharmacy; Department of Medicine OU Physicians General Internal Medicine; Oklahoma City, OK
Katherine O'Neal is an Associate Professor in the Department of Pharmacy: Clinical and Administrative Sciences at the University of Oklahoma College of Pharmacy and Adjunct Associate Professor with the College of Medicine Department of Internal Medicine. Her clinical practice is with General Internal Medicine ambulatory care focusing on chronic disease states, especially diabetes. She received her Doctor of Pharmacy from The University of Oklahoma College of Pharmacy and completed a PGY1 in Community Practice with USA Drug and The University of Oklahoma College of Pharmacy and a PGY2 in Ambulatory Care with The University of Oklahoma College of Pharmacy in Tulsa, OK. Dr. O'Neal received her Masters in Business Administration from the University of Tulsa, Tulsa, OK. Her research interests include patient empowerment and health literacy.
Credits: 1 CEU, Level 1 CEU Codes: 6030, 5370, 5190, 4010
Objectives:
After completing this webinar, participants will be able to:
Describe the economic, clinical and humanistic impact of obesity
Describe the pathogenesis and significance of obesity in diabetes
Compare and contrast key strategies to manage obesity
Cost: FREE for DCE Members / $40 for non-members
After your request has been approved, you'll receive instructions for joining the meeting. You must register to the Webinar using a computer or laptop, NOT a mobile device!


Not a DCE DPG member? The investment in DCE DPG membership will pay for itself if you attend just one webinar! With DCE DPG membership you receive ~15 CEUs throughout the membership year (with Webinars and through "On the Cutting Edge") approximately $2/ CEU!
Why not join today and significantly reduce the cost of CEUs without the expense of traveling?