Diabetes Care and Education Dietetics Practice Group Presents
Dietitian/Nutritionist in Diabetes Care: Using the SOP/SOPP for Advancing Your Career
The dietitian can be an important liaison for the patient with diabetes as practice models, medications and technology continue to evolve. During this 60 minute webinar, dietitians will be able to learn about their expanded role beyond MNT in the care of a patient with diabetes. You will learn how to apply the Standards of Practice and Professional Performance (SOP/SOPP) in a variety of healthcare and educational settings for diabetes prevention and care. Dietitians will have better understanding on how this model can be applied to advancing your career and practice.
Presented on: Tuesday, October 9, 2018, 2:00pm-3:00pm EST, 1:00-2:00 CDT
Presenter: Patricia Davidson, DCN, RDN, CDE, LDN, FAND, Associate Professor of Nutrition,
West Chester University of PA
Presenter Bio: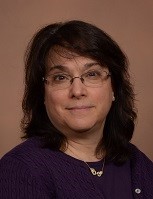 Patricia Davidson, DCN, RDN, CDE, LDN, FAND is an Associate Professor in the Nutrition Department, College of Health Sciences, West Chester University-Pennsylvania. She earned her M.S. in Community Nutrition from Virginia Polytechnic Institute and State University (Virginia Tech) and her Doctor of Clinical Nutrition (DCN) from Rutgers University in Newark, New Jersey. She is a Certified Diabetes Educator and was Director of the Nutrition and Diabetes Care Center for the Cardiovascular Care Group in Westfield New Jersey for over 10 years. On the national level, she has chaired the Academy of Nutrition and Dietetics Prevention of Diabetes Prediabetes Guidelines Workgroup, on the planning committee for AADE 2015, on the committee for reviewing and revising AADE position/practice papers and lead author of the revised SOP/SOPP for dietitians in diabetes care (2017). In addition, she is an author on many peer-reviewed journal articles relating to diabetes prevention and treatment, diabetes self-management, weight management and metabolic syndrome, is a sought-after national speaker on these topics, and a recipient of and consultant on numerous research grants.
Credits: 1 CEU, Level 1 CEU Codes: 1070, 5190, 5410, 1010
Objectives:
After completing this webinar, participants will be able to:
To define Standards of Practice (SOP) and Standards of Professional Performance (SOPP) for Registered Dietitians in Diabetes Care
To demonstrate how to use the Revised SOP/SOPP in Diabetes Care and Prevention.
To apply the diabetes SOP/SOPP to career development.
Cost: FREE for DCE Members / $40 for non-members
After your request has been approved, you'll receive instructions for joining the meeting. You must register to the Webinar using a computer or laptop, NOT a mobile device!


Not a DCE DPG member? The investment in DCE DPG membership will pay for itself if you attend just one webinar! With DCE DPG membership you receive ~15 CEUs throughout the membership year (with Webinars and through "On the Cutting Edge") approximately $2/ CEU!
Why not join today and significantly reduce the cost of CEUs without the expense of traveling?